1.Operating principle:
In the system,all of solar collectors put togerther,to meet the needs of large users the thermal storage tank,control system,circulation device and other auxiliary device.solar collectors which is placed together absorb sunlight and temperature rised,control system,Control system loop starting,push the low temperature water in the heat storage tank bottom to solar collector,then push the hot water which is in solar collector to heat storage tank,through the reciprocating cycle and heat water in hot storage tank.
Hot water supply mode:adopt free fall or forced,can achieve the functions of timing water supply and constant temperature water supply.Solar system conbimed with normal energy(electricity) to ensure that can supply hot water whole day.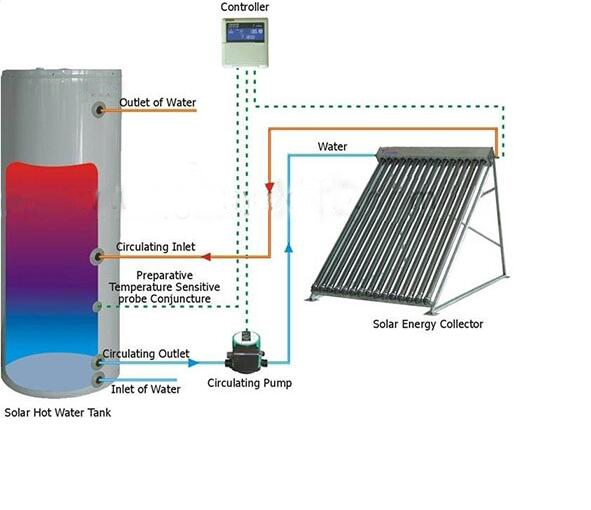 2.Schematic diagram: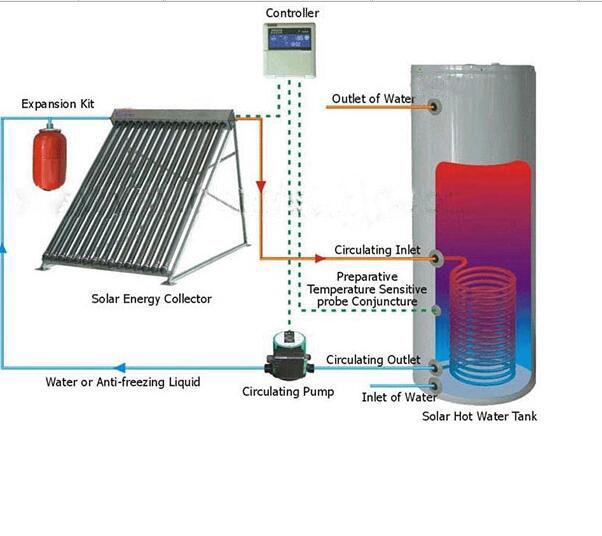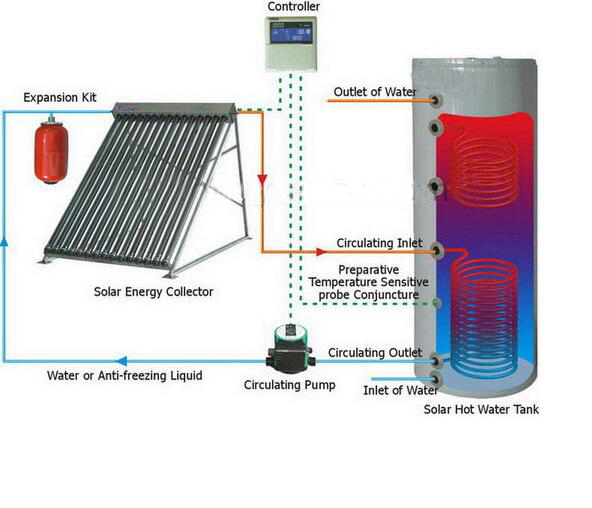 3.System advantage:
(1) Solar collector module can be combined by will,Can facilitatebuilding integrated design.
(2) Lighting effect, tSolar energy utilization is high.
(3) Heat storage tank adopts stainless steel water tank,has high quality water,anti-corrosion,long service life.
(4) The system can combined with other auxiliary energy,to achieve energy optimization combination.
(5) System investment is low, the recovery period is short.
4.System type:
Flat centralized collector water heating system ,superconducting heat pipe centralized collector water heating system ,U-type scentralized collector water heating system,vacuum tube centralized collector water heating system ,Air source heat pump central heating water system.
5.System configuration:
Collector systems, heat storage tank, auxiliary heat source system, circulation pumps, solenoid valves, control cabinet systems, piping systems.
6.System using:
It can be used for businesses, hotels, restaurants, schools, hospitals, health clubs, bathrooms, swimming pool and other heating water and for heating.
7.Engineering case: