Flat Plate Pressure System
IPSF Series Split Active Flat Plate Solar Water Heater System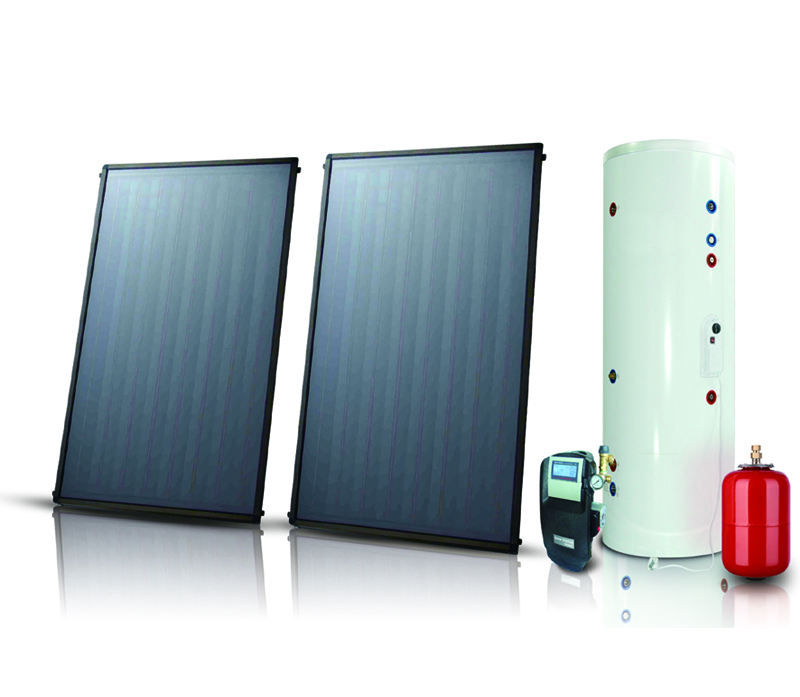 Product Model: IPSF100-600
No Coil Heat Exchanger

( Open Loop & Active & Direct System )

Model

Solar Collector Unit

Solar Water Tank Unit

Pump Station Unit

Packing Volume

Model

Type

Capacity

Type

Model

Type

IPSF100(0)

1.5 m²

Pressurized

Flat Panel

100L

Pressurized

No Coil

Open Loop

SR881

Single line

EPP Shell

0.61 m³

IPSF150(0)

2 m²

150L

0.86 m³

IPSF200(0)

3 m²

200L

1.07 m³

IPSF250(0)

4 m²

250L

1.26 m³

IPSF300(0)

4 m²

300L

1.56 m³

IPSF400(0)

5 m²

400L

1.96 m³

IPSF500(0)

7 m²

500L

2.37 m³

IPSF600(0)

8 m²

600L

2.76 m³




One Coil Heat Exchanger

( Closed Loop & Active & Indirect System )

Model

Solar Collector Unit

Solar Water Tank Unit

Pump Station Unit

Packing Volume

Model

Type

Capacity

Type

Model

Type

IPSF100(1)

1.5 m²

Pressurized

Flat Panel

100L

Pressurized

One Coil

Closed Loop

SR881

Single line

EPP Shell

Expansion

Tank

0.61 m³

IPSF150(1)

2 m²

150L

0.86 m³

IPSF200(1)

3 m²

200L

1.07 m³

IPSF250(1)

4 m²

250L

1.26 m³

IPSF300(1)

4 m²

300L

1.56 m³

IPSF400(1)

5 m²

400L

1.96 m³

IPSF500(1)

7 m²

500L

2.37 m³

IPSF600(1)

8 m²

600L

2.76 m³




Double Coil Heat Exchanger

( Closed Loop & Active & Indirect System )

Model

Solar Collector Unit

Solar Water Tank Unit

Pump Station Unit

Packing Volume

Model

Type

Capacity

Type

Model

Type

IPSF200(2)

3 m²

Pressurized

Flat Panel

200L

Pressurized

Two Coils

Closed Loop

SR881

Single line

EPP Shell

Expansion

Tank

1.07 m³

IPSF250(1)

4 m²

250L

1.26 m³

IPSF300(2)

4 m²

300L

1.56 m³

IPSF400(2)

5 m²

400L

1.96 m³

IPSF500(2)

7 m²

500L

2.37 m³

IPSF600(2)

8 m²

600L

2.76 m³
Features :
Domestic hot water application , even commercial application.

100-600 Liters capacity , more choices.

5 years warranty, 20+ years lifespan.

Easy to install ,can be mounted on the flat or pitched roof .

Split system, forced pump circulation, beautiful appearance after installation .

Solar collector unit has faster heating in a warm climate .

SUS 304 food grade stainless steel solar water tank .

Single line pump station with Wilo or Grundfos or Shinhoo pump .

Special expansion tank for solar, suitable for limited use up to 130℃.
Quick Inquiry
Tag:vacuum tube solar hot water,separated solar water heater