Solar Group Pump Station
SR11L + SR258 Single Line Pump Station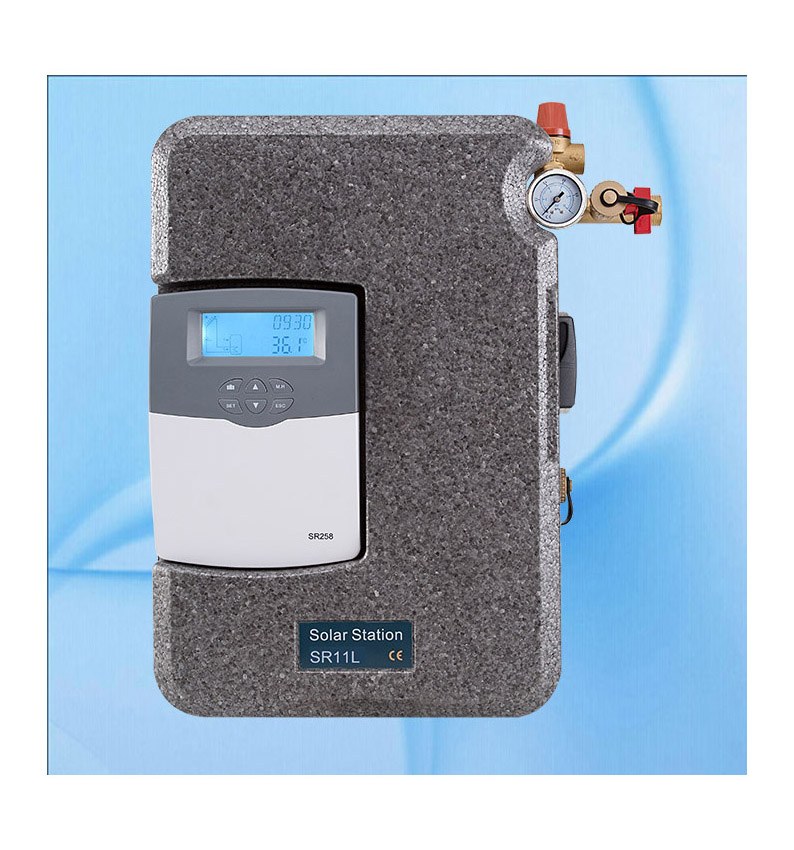 Product Model: SR11L + SR258
INTRODUCE :

Solar pump station with integrated controller :
Integrated controller

Outstanding design

Safety assembly with safety valve

High-Quality casing for reduction of heat loses

Flow rate checked
Scope of delivery :
1* solar pump station

1* integrated solar controller SR258

1* wall mounting bracket

1* accessory bag

1* manual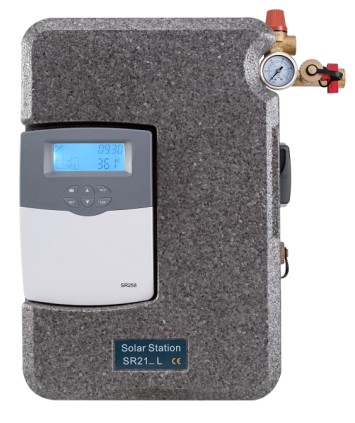 Solar Hot Water Station dimensions :
Height ( with insulation): 450mm

Width (with insulation): 300mm

Depth (with insulation): 158mm

Distance centre: 1600mm

Distance axis/wall: 55mm

Pipe connections: 3/4' IT

Connection for expansion vessel set: 3/4'ET,flat sealing

Outlet safety valve: 1/2 IT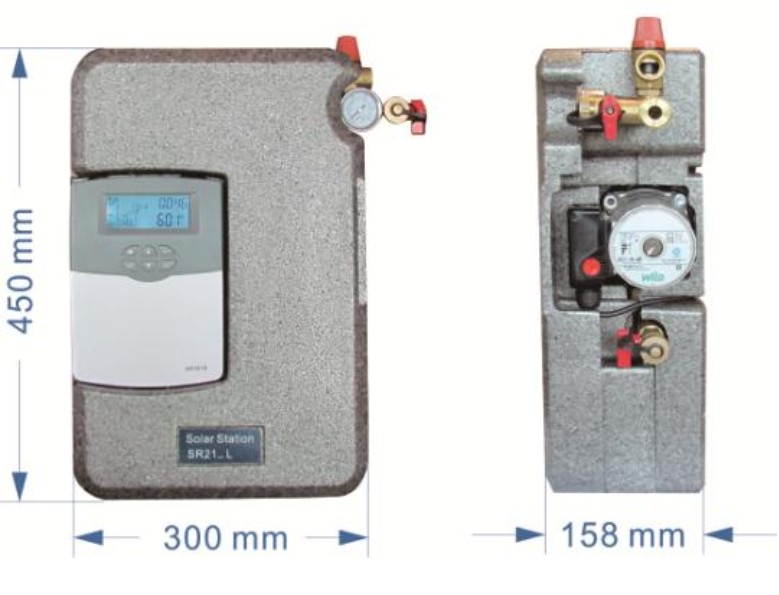 Specification of components :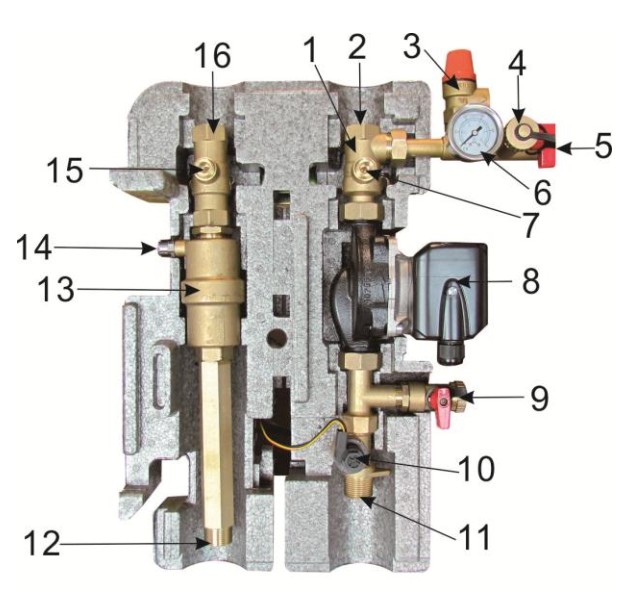 Non-return valve: opening pressure 200mmH2O

Connector of flow outlet (to collector):3/4'IT

Safety valve: 6bar

Filling connector

Connector of expansion vessel

Manometer: 0-6bar

Sensor on return pipe (from tank to collector),NTC10K ( optional)

Circuit pump: Wilo 15-6 or Groundfos 15-65

Connector of drainage valve

Digital flow counter Return outlet connection (from collector): 3/4 IT

Connector of flow inlet (from tank):3/4' IT
Material :
Fitting: Brass

Seals: PTFE

Insulation: EPP, λ= 0.041W/ (m.K)
Technical Data :
Max. permitted pressure: 6bar

Max. permitted operating temperature: 120oC

Digital flow rate FRT: 1-20L/Min
INTRODUCE OF THE SR258 CONTROL UNIT
APPLICATIONS CAPACITY :
Max.number of collectors:1

Max.number of storage tanks:1

Max.number of relays:5

Max.number of sensors:4

Max.number of visualization application system: 1

Signal port for HE pump:IPWM1

FRT:1* Rotary vane type electron flow meter

Temperature measurement accuracy:0.1C

Conventional or inverter pump both available on .
MAIN TECHNICAL DATA :
Size of Controller: 187mm x128mm x46mm

Power supply: AC100-240V50-60Hz. .

Power consumption: < 2.5W

Rated impulse voltage: 2.5KV

Housing: Plastic ABS

Protection type: IP41

Mounting: Wall mounting

Operation: 6 push buttons at the front cover.

Accuracy of temperature measuring: ± 0.1oC

Range of collector temperature measuring: -10oC ~220oC

Range of tank temperature measuring: 0oC ~110oC

Suitable power of pump: 3 pump possible to be connected

Suitable power of HK (backup heating): 1pc * 1500W .

Inputs: 5 sensors

1pcs*Pt1000 sensor (≤500oC) for collector (silicon cable≤280oC)

4pcs*NTC10K B3950 sensor (≤ 135oC) for tank (PVC cable ≤105oC)

1*FRT Rotary vane type electron flow meter

Outputs: 4 relays for circulation pump and backup heating

2*Electronmagnetic relay Max.current 1A

1*Semiconductor relay Max.current 1A

1* Electronmagnetic relay Max.current 10A

1*PWM variable frequency output(switchable 0-10v)

Ambient temperature: -10oC ~ 50oC.

Water proof grade: IP41
MAIN FUNCTIONS :
DATE---Date setting

Timed heat---backup heating

Circle---Hot water circulation

LOAD---Setup Loading tank1

COL---Collector1

PUMP---Pump control mode

COOL---Cooling function

AUX---Auxiliary function

MAN---Manual mode

BLPR---Blocking protection function

OTDI---Thermal disinfection function

FS---Flow meter type selection.

UNIT---C-F unit switch

RST---factory setting

PASS--- password set

Holiday function

Screen Protection

Trouble Protection

Trouble Checking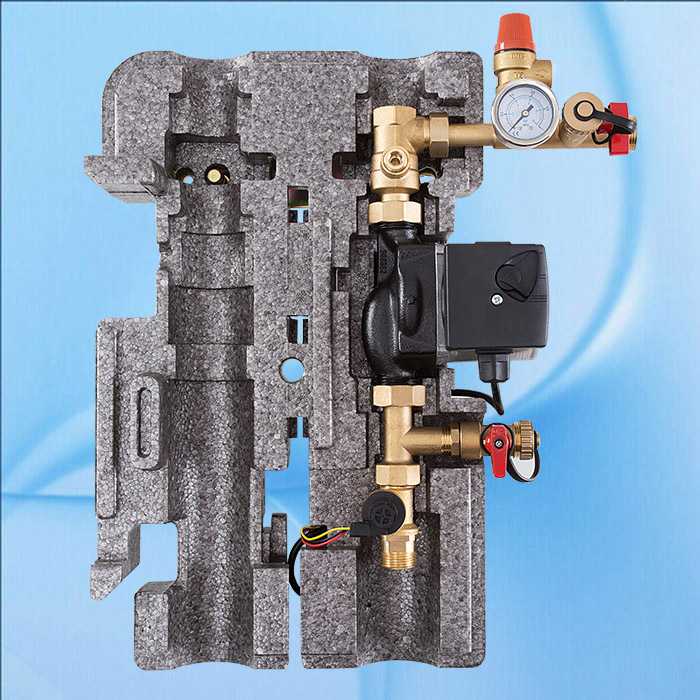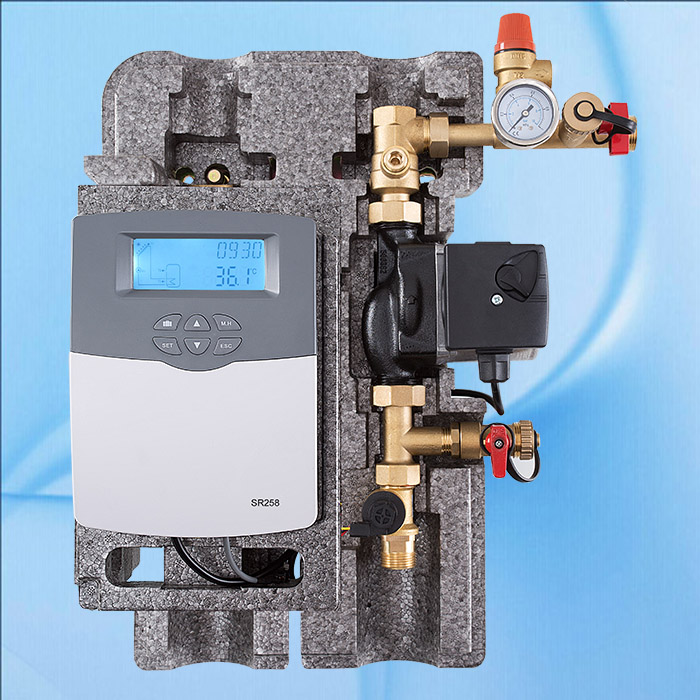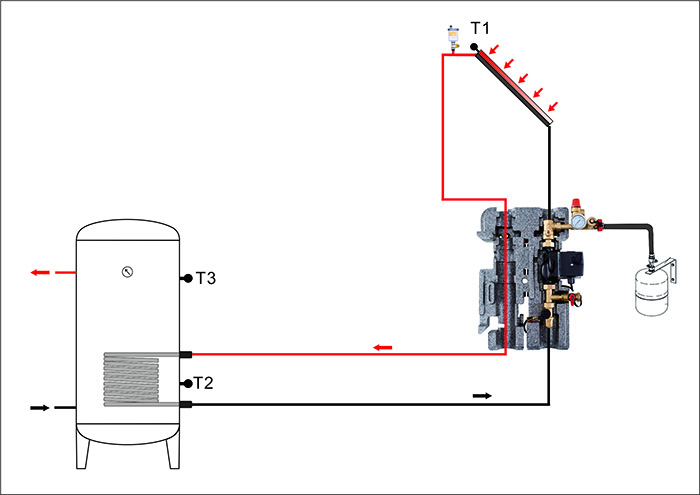 Quick Inquiry